Client Account Access
Oneview is your source for consolidated account information on all your accounts regardless of where they are held. Instead of having to login to multiple websites to check your portfolio, you will have one convenient and centralized place to view all of your investment holdings.
If you are already registered and have obtained a username and password, please click on the NorthStar Capital Group logo below.
If you have NOT registered, please follow the instructuons below to obtain access to your consolidated account statement
First click on the image below to take you to the Albridge home page and click the registration tab. Then enter your social security number. Your temporary password is RAAA3Z. You may not establish your own personal password. As a security precaution your registration is sent to our office for final approval before your registration is completed. Once approved, you will receive an email confirming your succesful registration.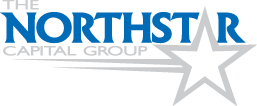 PLEASE NOTE: The information being provided is strictly as a courtesy. When you link to any of the web sites provided here, you are leaving this web site. We make no representation as to the completeness or accuracy of information provided at these web sites. Nor is the company liable for any direct or indirect technical or system issues or any consequences arising out of your access to or your use of third-party technologies, web sites, information and programs made available through this web site. When you access one of these web sites, you are leaving our web site and assume total responsibility and risk for your use of the web sites you are linking to.